Telstra Business Awards 2016 celebrates the success of Canberra Airport Group
This year, Canberra Airport Group has won a prestigious Telstra Business Award to represent ACT for the National judging in Sydney. This remarkable achievement of Canberra Airport Group has inspired many other businesses to increase the quality of their customer services.
***
Canberra Airport – the gateway to business opportunities 
This is the year that an airport organisation has stood out amongst all the ACT award finalists, strengthening the importance of airport business on local environment and economy. The achievement of Canberra Airport reflects its efforts in continuing improvement for innovation, environment sustainability, and business growth.
Canberra Airport is a gateway to the world of many local businesses. Its contribution to the business community is significant in both local and international aspects.  In 2016, Singapore Airlines will be operating regular international flights from Canberra. This is an opportunity for local businesses to easier experience overseas markets.
The achievement of Canberra Airport Group not only focuses on improving local economy but also aims to increase connections between Australia and Southeast Asia. This could as well enable business opportunities and investments.
Canberra Airport Group has always aimed for change and innovation to adapt with transportation demand. The increase in passenger traffic and connection flights could slowly yet surely turn Canberra into a regional and international tourism and business destination. 
Boosting visitor economy
For the year ending December 2015, there were nearly 200,000 international travellers visiting Canberra (ACT Government Media Releases, 2016) – which equalled to more than 16,600 travellers per month coming to Canberra from overseas. According to Tourism Research Australia's International Visitor Survey (IVS) in 2015, international visitors have spent a total of $394 million during their stays in the capital city.
Statistically, each of the international visitors spent nearly $2,000 on hotel, entertainment, catering, sport, and tourism activities (IVS, 2015). This spend contribute to our local economy at least $33 million per month. This is a good sign for job and business growths, especially in the tourism industry. Local job growth will be around 15 percent by 2020 (IVS, 2015).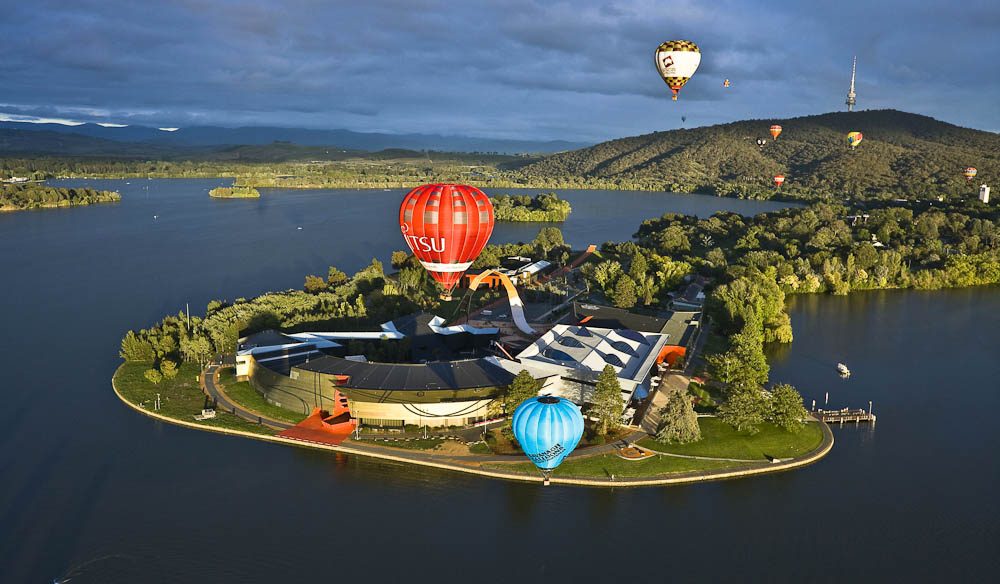 With the Wellington – Canberra – Singapore connected flight service by Singapore Airlines in September, we are expecting an increase up to 700 international visitors from Southeast Asia to Canberra per week, which equals to the weekly contribution of $1.4 million to local economy (ABC, 2016).
The international visitation growth could add $73 million to visitor economy annually from 2016 onward. The Airport will open the door of business opportunities as the new flight route could contribute $300 million (i.e. 12 percent) to the ACT target visitor economy of $2.5 billion by 2020.  
Commitment to make a better community
Canberra Airport Group has not only been a successful family-owned business. The commitment to promote Australian arts and culture makes it one of the leading businesses in promoting social initiatives. This year, Canberra Airport has put supports for marriage equality with the hashtag #wecandothis displayed at the new terminal. Further, Canberra Airport has also supported the community well-being through many charitable events under Snow Foundation. 
The social contributions of Canberra Airport Group suggest us local businesses to create and maintain a sustainable relationship with our community. We thank you for being an inspiring business in raising the awareness of social involvements.
***
Tailored Accounts would like to congratulate Canberra Airport Group on your success and wish you have more achievements in the near future.